We are a full service landscape design, build and maintenance company.
Owned and operated since 1980, by master landscape designer and builder Alan Shields.
"I have been designing gardens and creating landscapes for discerning clients in exclusive neighborhoods in the GTA and Southern Ontario, for over 30 years."

Alan Shields

"We used Nature's Hands to landscape the front and back yard of our east end Toronto home. They completely revamped our front walk, graded in front and back, created a brick patio, stone steps and a wall and planted native plants and trees throughout. Alan Shields' design and finishings were very much in keeping with the style of our house and our street. He is not just interested in doing a fast slap job. He is meticulous in his planning and execution and gave us a beautiful space that we will appreciate for years to come. He was on schedule and on budget. He and his team were a pleasure to have around over the course of the 6 week job. Alan kept us very informed throughout so there were no surprises. They were very respectful of our neighbours as well, communicating well with them and always leaving the job clean and tidied at the end of every day. Most importantly, Alan believes in good quality and good workmanship. We are thrilled with the results. I wouldn't hesitate to recommend him to others."
Marianne Wisenthal
Toronto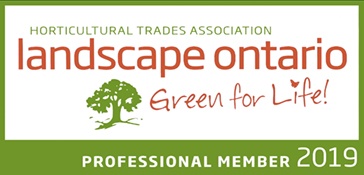 Subscribe to receive Natures Hands Seasonal Newsletters!

Natures Hands • Landscape Architectural Design
Greenwood, Ontario
www.natureshands.ca