Natures Hands is a full service landscape design, build and
maintenance company serving clients in the GTA for over 30 years.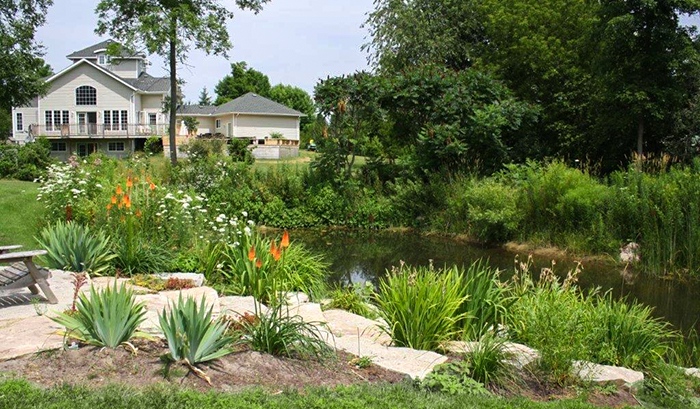 Creating Bio Diversity & Sustainable Ecological Landscape Design
We offer complete landscape and garden design services.
Guaranteed Workmanship
•
On-site Consultation
•
Fully Insured
Licensed Master Technician
•
Preparing Plans & Estimates
•
Obtaining Permits
References & Portfolio Available
•
Member of Apprenticeship Training Program

Click for Image Galleries


Pavers:

Driveways, patios, walkways

Landscape Lighting:
Specializing in LED landscape lighting

Irrigation Installation:
Micro-drip irrigation of lawns, beds and urns

Snow Service:
Full snow clearing and ice melter application for driveways, sidewalks and parking lots.

Natures Hands • Landscape Architecture & Garden Design
Bowmanville, Ontario
www.natureshands.ca